VisualFoil 5.0 for Airfoil Analysis and Design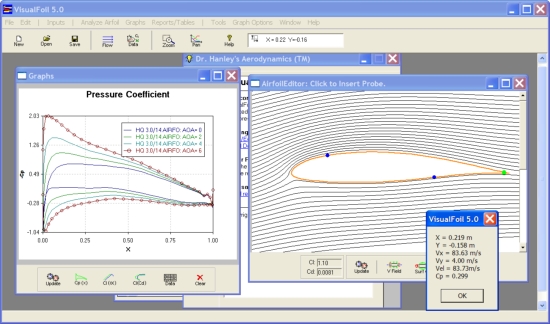 VisualFoil is a modern easy-to-use airfoil analysis and design software for Windows XP,7,8 & 10. VisualFoil quickly and inexpensively determines the airfoils for superior performing wings, spoilers, struts, hydrofoils, keels, rudders and other aerodynamic and support structures.
VisualFoil can quickly determine the airfoil to optimize your aircraft performance.
Increased Flight Endurance
Maximum Range