Stallion 3D with HIST Version 4.0 (New!)
Novel Algorithms Power Fast, Accurate 3D Aerodynamics on Your PC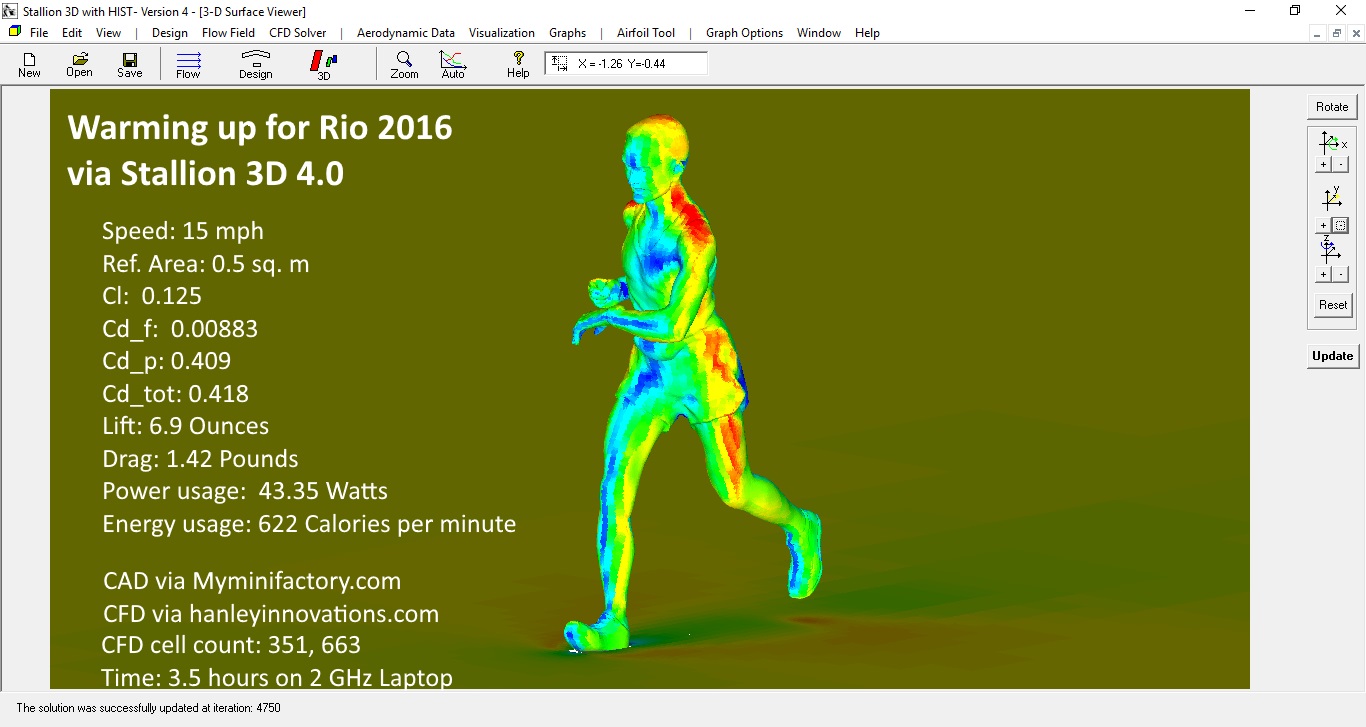 Stallion 3D accurately computes the lift, drag and moment coefficients directly from the 3D CAD model of your new vehicle or device. It computes stability parameters such as damping and cross derivatives that are required to size/configure the control surfaces that balance aircraft in flight.
Stallion 3D 4.0 was developed to equip students and design engineers with the aerodynamic parameters needed to validate their designs before building costly prototypes. The software inputs a 3D STL model and accurately computes these parameters on a MS Windows PC. 3D grid generation is automatic in Stallion 3D. The software reduces visits to wind tunnels and tow tanks. Its novel CFD algorithms eliminate prohibitively expensive cloud computing costs and inconvenient CPU rations.
Stallion 3D version 4.0 with HIST requires a PC running the 64 bit version of MS Windows 7, 8 or 10.