MultiElement Airfoils (Lite Edition)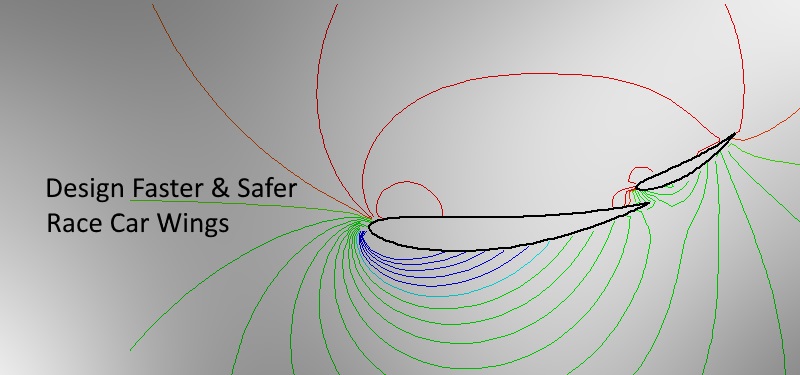 MultiElement Airfoils (Lite Edition) is a lite version of MultiElement Airfoils. It is a computer aided engineering (CAE) tool for calculating the aerodynamics of isolated or multiple airfoil shapes interacting in a flow field. Engineers and design professionals use it to rapidly and accurately compute many aircraft, marine and automobile flow scenarios on an ordinary Windows based PC or notebook computer.
MultiElement Airfoils- Lite Edition is based on a linear strength vortex panel method for the inviscid flow solution. It solves the boundary layer equations to compute profile drag and to determine the location of the transition and separation points for each airfoil in the flow field. The program also uses a stall model based on the separation points locations to account for reduction in the lift prior to airfoil stall.
MultiElement Airfoils (Lite Edition) is an excellent reference and educational resource. Its airfoil library contains NACA 4, 5 & 6-digit airfoils, the entire UIUC airfoil database and the ability to import custom airfoils. It is an interactive alternative to textbooks, handbooks, internet research, differential equations solutions and error prone "pencil and paper" calculations.
Students at universities, high schools and elementary schools can use MultiElement Airfoils as a virtual lab to investigate many real world problems in science and engineering. The software can export airfoils and airfoil combinations to .DXF files. It can accurately plot airfoil templates for use in model airplane construction.
MultiElement Airfoils (Lite) requires a PC, Laptop or tablet running MS Windows XP, Vista, 7, 8 or 10. Please click the buttons below to subscribe.