MultiElement Airfoils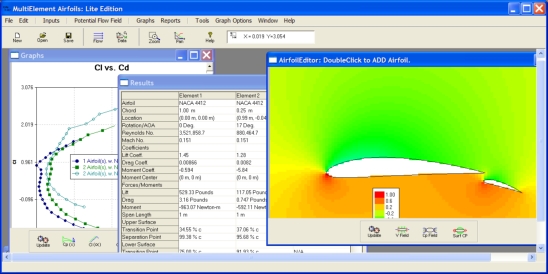 MultiElement Airfoils (Lite Edition) is a unique software package for computing the lift, drag and moment coefficients for multiple interacting airfoil shapes. It is based on a linear strength vortex panel method coupled with a boundary layer solver. More information.
3D Wing Analysis Software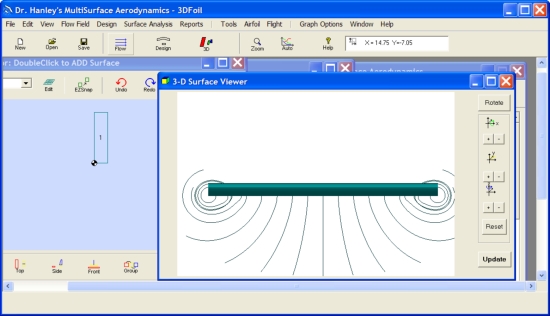 3DFoil is the ideal tool for interactive analysis and design of 3D wing, hydrofoils and other complex shapes. The software uses a vortex-lattice method to instantly compute lift and induced drag. Total drag is accurately computed using a novel algorithm. 3Dfoil computes lift, drag (vortex/profile), moments and longitudinal, lateral stability and damping derivatives. More information.
Airfoil Analysis Software
VisualFoil 5.0 is a modern and easy-to-use airfoil analysis and design software. Users analyze and test the performance of their custom designs and quickly determine the best cross section shapes for wings, spoilers, struts, hydrofoils, keels and rudders. More information.