MultiSurface Aerodynamics (MSA) enables you to design and test aerodynamics products from scratch. The Body Editor allows you to design a body of revolution to interact with complex wing shapes. Using the "surface editor" tool and built-in aerodynamic profiles, you can easily conceptualize your product directly in MultiSurface Aerodynamics' user interface. Within seconds, you can evaluate the merits of your design using the software's built-in computational fluid dynamics (CFD) tools. Aircraft aerodynamics conceptual & preliminary design is easily performed in MultiSurface Aerodynamics. The software will compute lift, drag, moments and stability derivatives for various wing-body configurations. MultiSurface Aerodynamics can also be used to design efficient keels, rudders, fins and bulb for high performance racing yachts. For automotive applications, MultiSurface can handle wing with end-plates and ground effect
The following are screen shots from the updated version of MultiSurface Aerodynamics.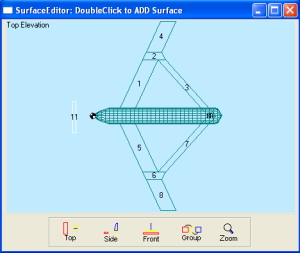 Surface Editor: Joined wing aircraft concept as modeled in MSA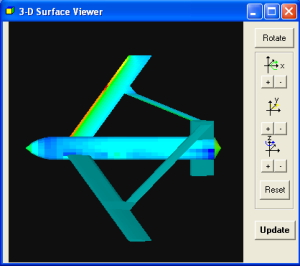 Analysis in MSA. Colors represent Cp on the Body and Jump in Cp on the Wings.

Joined wing aircraft concept with streamlines.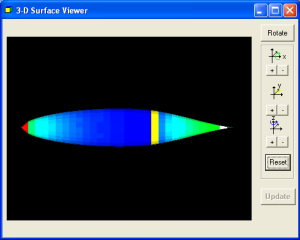 Bulb based on NACA 66-018 airfoil shape.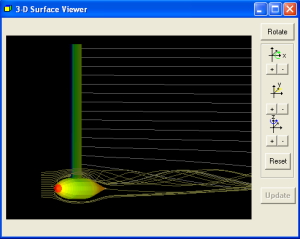 Bulb and fin keel combination. Mirror imaging is used to simulate the hull.
The wing colors represent the jump in Cp (the bulb colors are the Cp itself).

Surface Editor (Top View) of Aircraft Concept.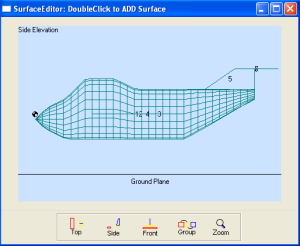 Surface Editor: Side View

3D:View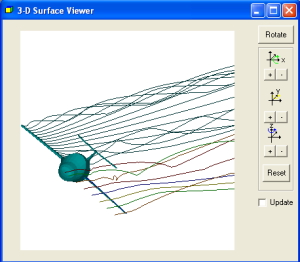 Streamlines (new function)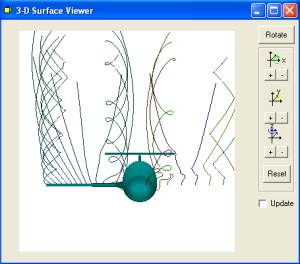 Streamlines (Another View)
Other designs: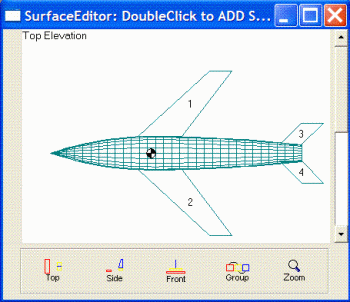 Surface Editor: Top View

Surface Editor: Front View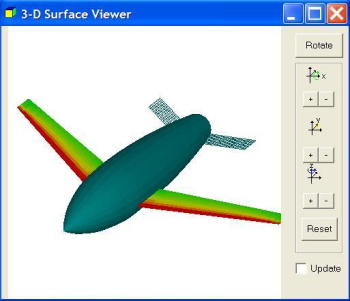 3D:View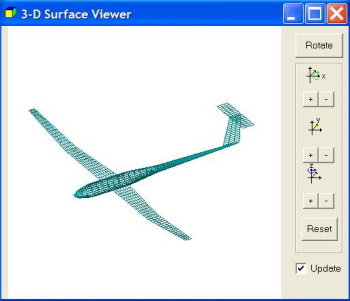 Sailplane Design
Computer Requirements
MultiSurface Aerodynamics requires a PC running Windows 95 or Later and a connection to the internet (for the floating and leased versions). More information about MSA can be found here.
Request More Information:
Please click here for more information or customer support.
---
Copyright © Hanley Innovations 1996-2014